Giant Aquarium Tank Rental for Underwater Filming or Shows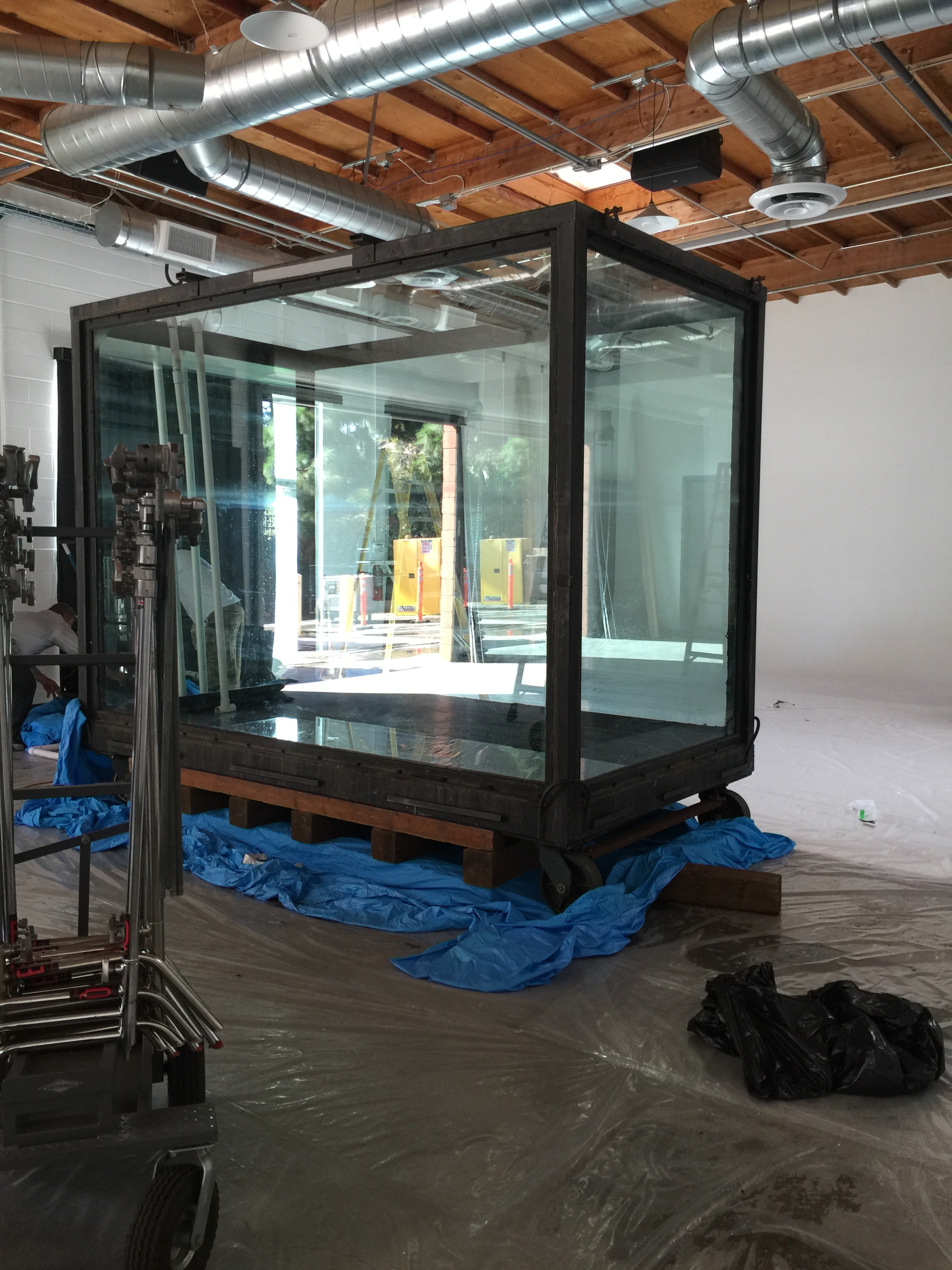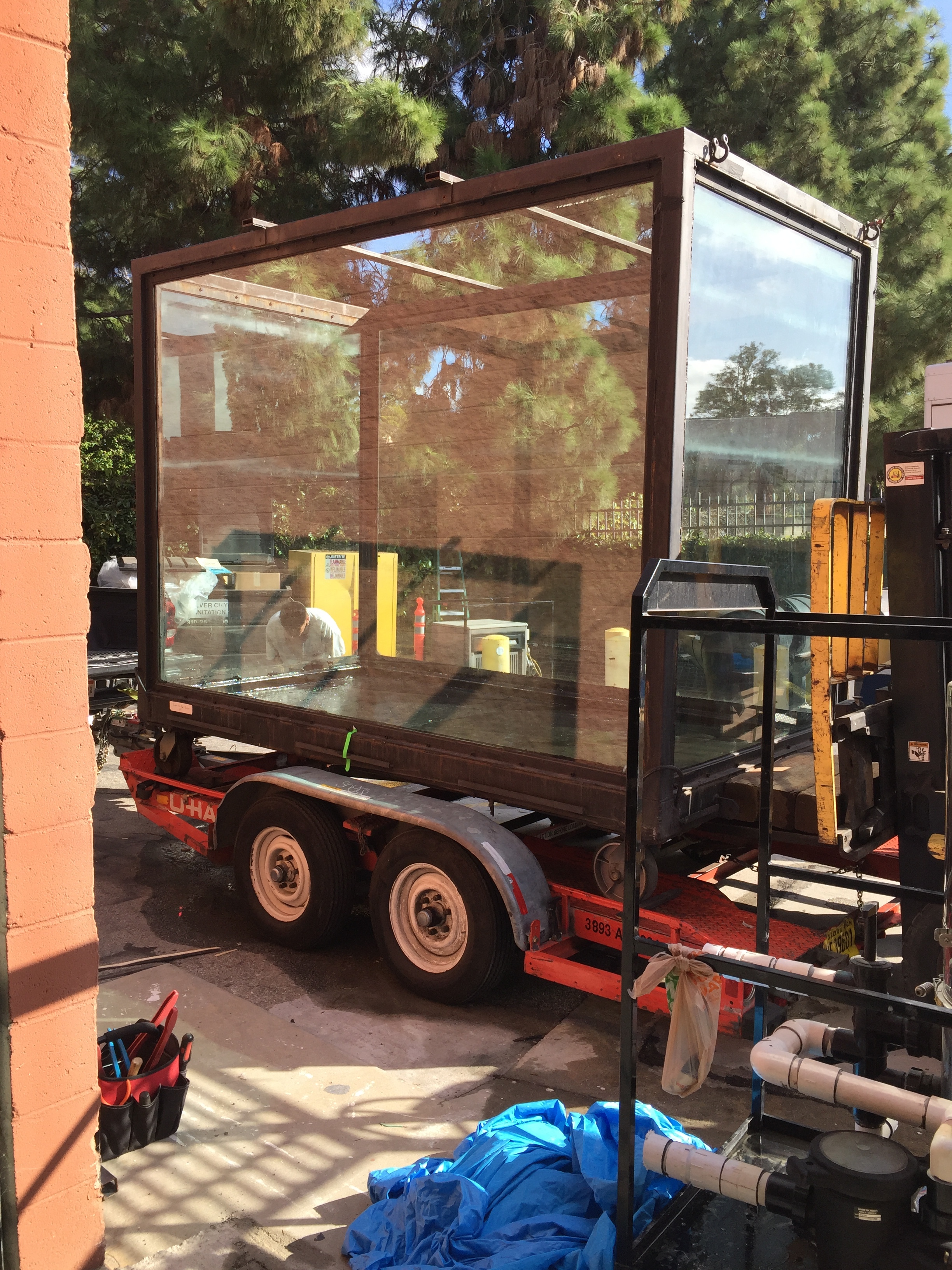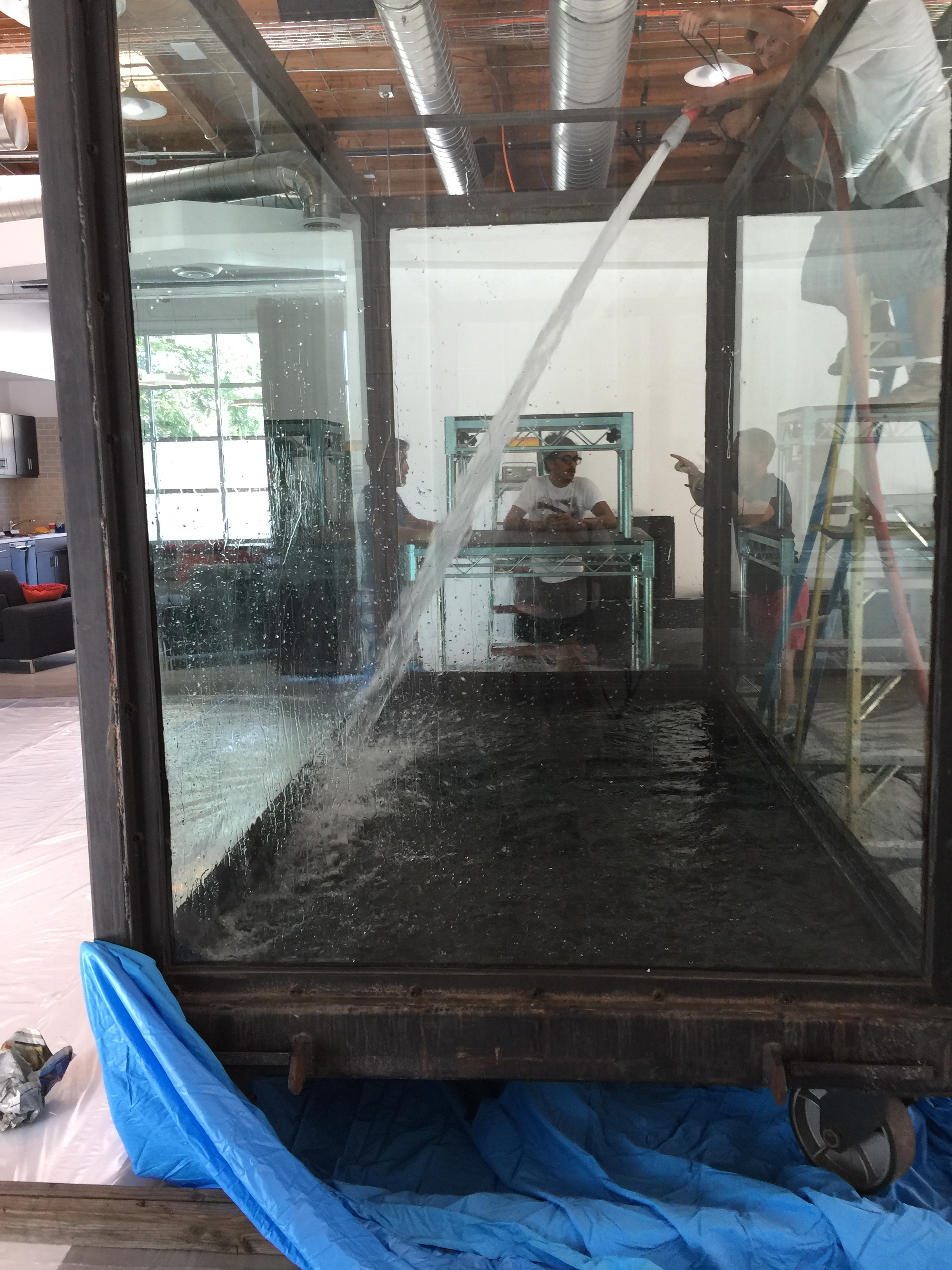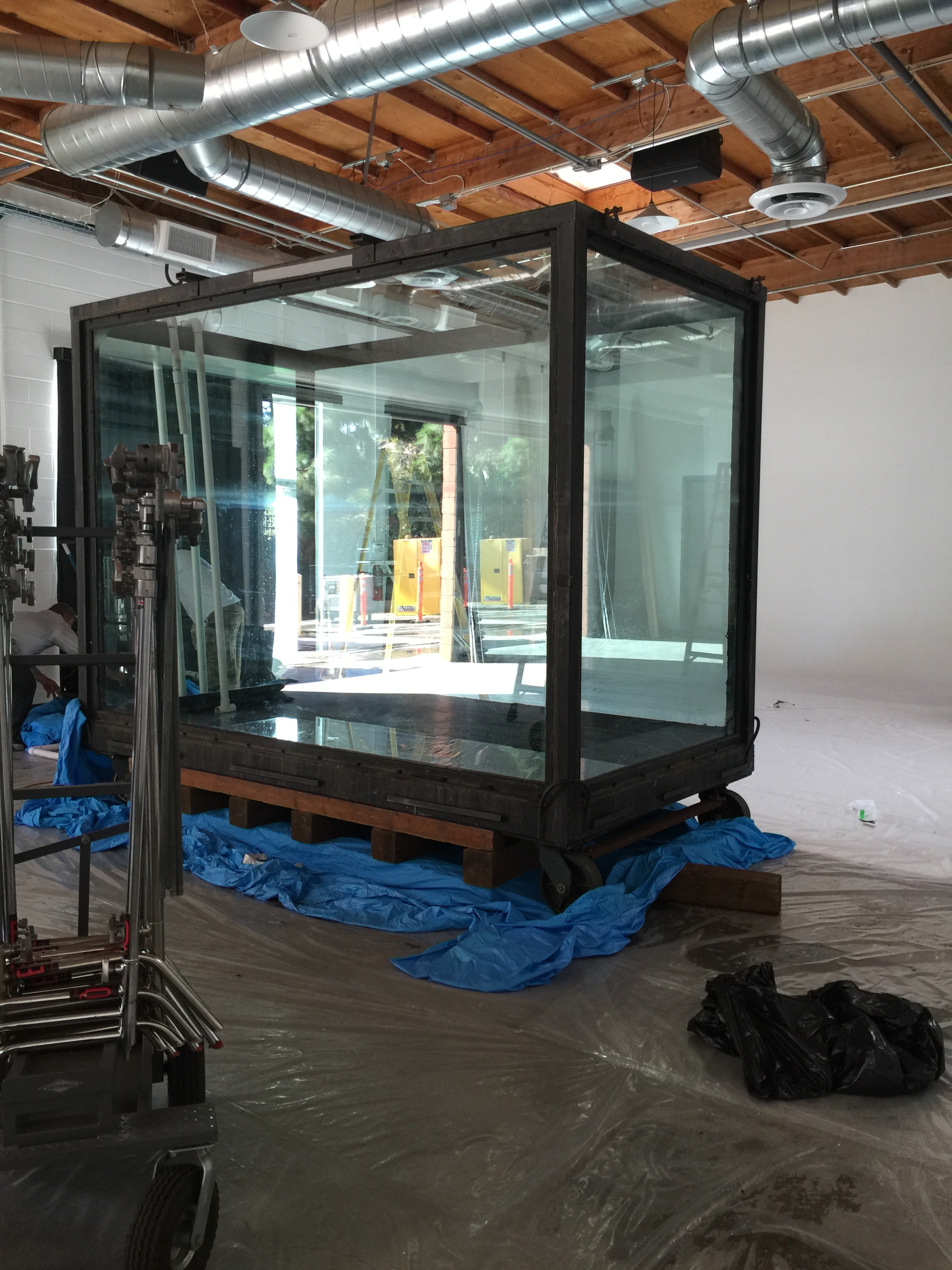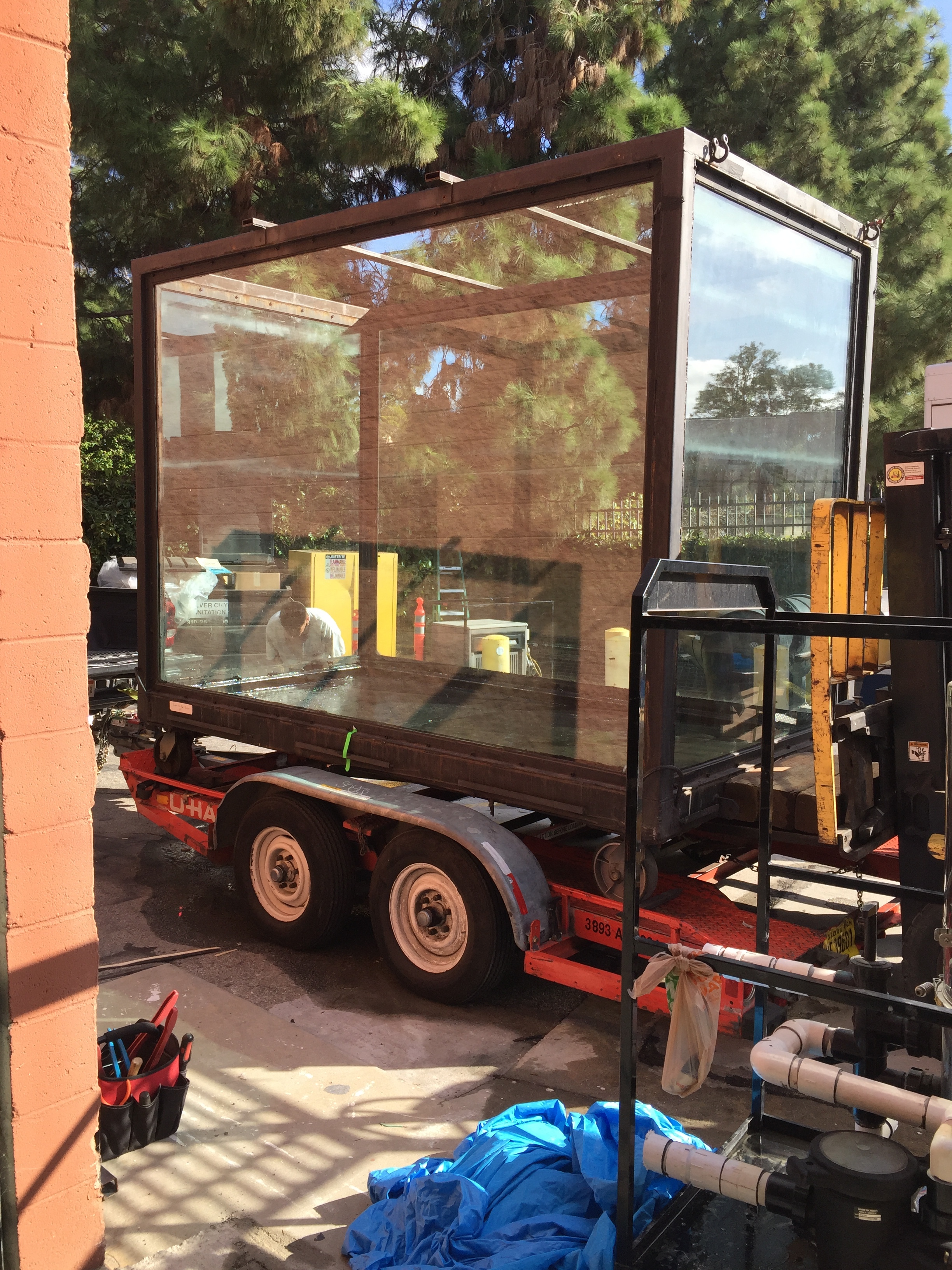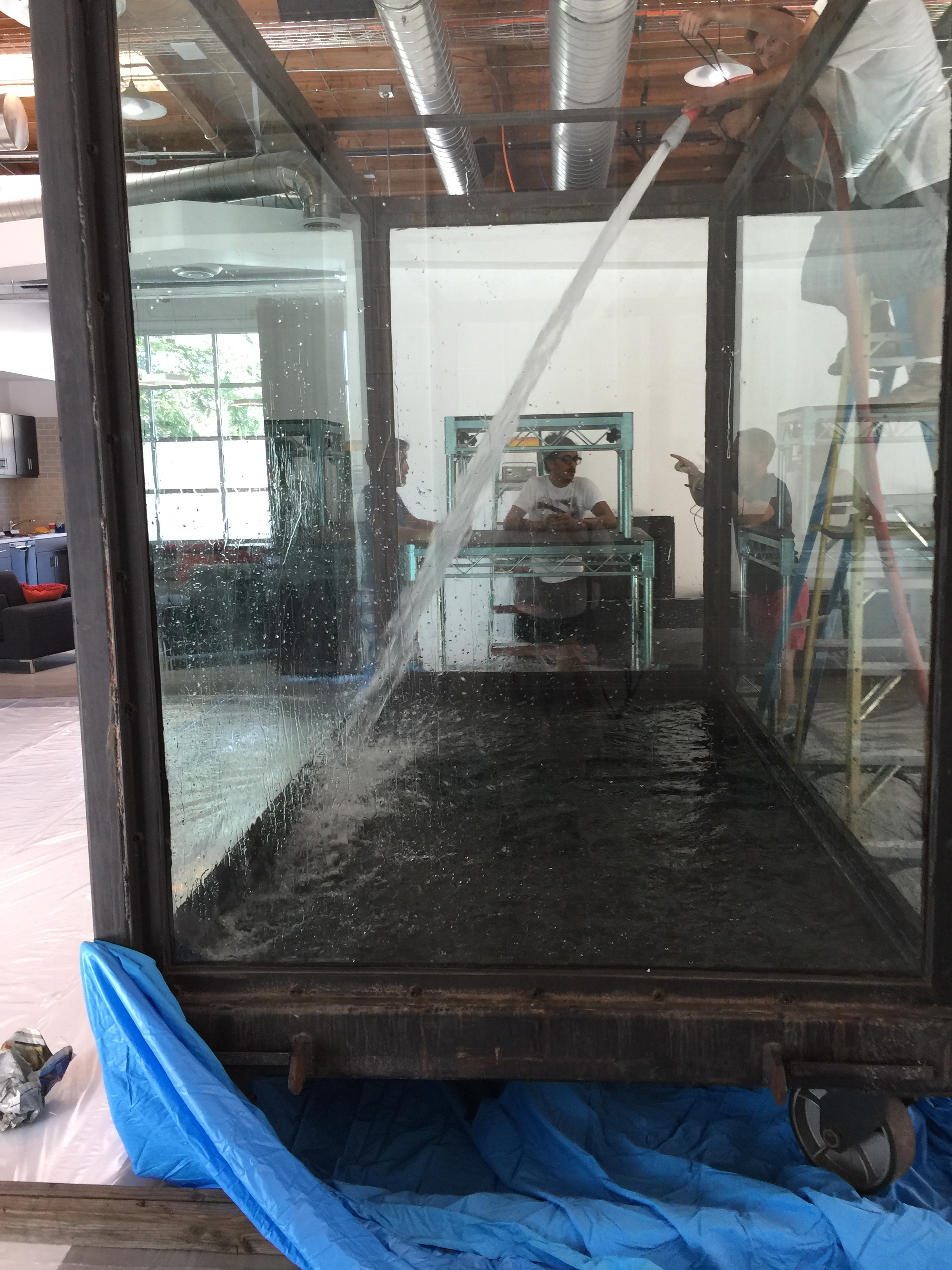 Giant Aquarium Tank Rental for Underwater Filming or Shows
This equipment is based in Los Angeles, California.
This price is for one week of tank rental - this duration of time includes set up days, any needed rehearsals, and filming days in the tank within its 1 week long bracket.
Additional delivery charges apply. Price subject to change based on demand and any special needs or unusual requests, please be sure to email us for an exact quote based on your location, duration, and specific needs.
PLEASE SEE ADDITIONAL NOTES BELOW BEFORE MAKING A RESERVATION.
FAQs & Logistical Information
How big is this tank rental?
12.5' wide (e.g. dimensions from left to right across the front of the tank), 8' tall (base to top edge), 5.5' deep (front viewing pane to back wall)

It holds approximately 550 cubic feet of water / 4,115 gallons of water when filled.
How much does this giant aquarium / water tank rental weigh?
It is approximately 440 pounds per square foot when filled with water. Be sure to tell your location this! The tank is only suitable for placing on flat concrete or a flat, sturdy, reinforced wooden floor due to its large weight.
We do NOT assume any liability for floor damage. Tell your location that you are going to have this tank there so that they can plan to protect their floor accordingly. The tank is leveled on steel and timber beams and metal casters.
What is the giant aquarium / water tank rental made of?
Steel and aquarium grade acrylic glass. Acrylic may be scratched if sharp objects are used in the tank, please avoid using sharp objects in any areas that may make contact with the water tank rental as scratches / cuts / etc. made to the tank will trigger a claim for damages to you.
How do I reserve this giant aquarium for my shoot or show?
To reserve this equipment we will need:
Logistical information such as where it is going (address, specific location), set up day and time, load out day and time, point of contact.

A signed contract and usage agreement.

A certificate of insurance of a minimum $5M policy listing Sheroes Entertainment, LLC as additionally insured.

A 50% deposit of your total payment prior to dispatching the tank.

A 50% balance payment on the arrival of the tank at your venue site before it is offloaded and set up.
What does the renter need to provide to make this happen?
The following things are required to be able to have this tank at your studio, trade show, convention center, or other location:
SUITABLE LOCATION

This tank is heavy when filled with water. The flooring must be a solid, reinforced, floor such as concrete or reinforced wood.

We are not responsible for any damage to flooring. Notify your venue of the size of this giant aquarium water tank so that they can plan to protect their flooring accordingly.

Please be sure to verify with your trade show, convention center, or facility that it is OK to have an aquarium / water tank on the floor of the location as not all venues will allow water in their space.

The heater runs on propane - as such, it is essential that the location has good ventilation with fresh air.

FORKLIFT RENTAL & OPERATOR

A 5,000 pound (min. weight) forklift plus operator are required to move the tank to and from its delivery vehicle during loading and unloading.

A parking space in a loading dock to meet the forklift to unload the tank directly on a flat, level, stable, ground floor, surface.

The tank MAY NOT be moved up any ramps or stairs and must stay on level, flat, ground to prevent breaking due to stress in movement.

The forklift and operator must be on site and ready to go at the time of delivery and time of event closure to avoid any delays or additional time charges.

WATER

Water is NOT included in this rental. The renter must provide their own water source AND water removal method, such as from a water tanker.

Approximately 4,115 gallons of water are needed to fill this tank (550 cubic feet)

The tank takes a minimum of 4 hours to pre-set, level for stability, and start to fill. Water filling may take up to 10 hours based on water hose flow rate. Heating water takes up to 10 hours. Filling and heating must be completed prior to the start of your event or shoot.

For optimal clarity please ensure to ask your water truck provider for filtered water as tap water may contain sediments or mineral deposits and decrease clarity. We are not responsible for any dissatisfaction as a result of water clarity.

If you are in the LA Film Radius / Los Angeles region you can call Mel Underwood Water Trucks, Inc. at (818) 361-9176 for assistance in buying water to fill the tank with and having it both delivered and taken away.

ELECTRICAL

Electricity is required to run the pump and filtration system and is not included in this pricing.

Electricity needs to be functional and run to the tank's destination location (e.g. your booth, shooting location space on set, etc.) PRIOR to the tank's arrival so that the tank can be set up without delay.

Grounded electrical connections of the following types are needed to run the tank's filtration system.

The filter runs on a 110 Edison plug, 30AMP.

The heater runs on both propane and electricity and needs a 220 30AMP minimum. The connection is a 100 AMP Studio Bates plug.

An electrician from the location or venue must be on site to provide the connection and trouble shoot it, as needed.

PROOF OF LIABILITY INSURANCE

A minimum $5M policy with additional insured wording for Sheroes Entertainment, LLC is needed to make a reservation for this specialty equipment rental.